Hygienic, Contactless Breathalyser

Specifically designed to help law enforcement and workplaces safely test drivers and employees while reducing the spread of the virus.


Non Contact Alcohol Breath Testing

Maintain social distancing even while conducting alcohol breath testing. The Sentry X is able to detect the level of alcohol in exhaled breath, even if the subject is wearing a face mask.
Self-Sterilising Sampling Nozzle

While the device is designed for use at a safe distance, it is coated in copper to prevent the reproduction of harmful bacteria, while the sample nozzle can be replaced should accidental contamination occur.
The copper sampling nozzle has passed safety tests at the Korea Research Institute of Standards and Science.
Accurate Alcohol Breath Testing



Highest grade fuel cell sensor provides accurate readings within seconds. Designed for rapid, high volume testing.

If the result exceeds the breathalyser's set point value, the device will sound an alarm and display LED alerts.
(Pass: Green / Low: Red / High: Red flickering).
Dual Mode Results Display


Numerical BAC Result Mode

Get results displayed as specific BAC level up to 0.10%BAC.

Get results displayed as simple 0.00 / Lo / Hi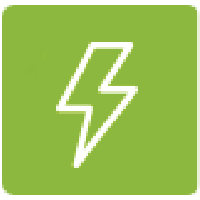 Super fast warm up time of just 5 seconds and response time of 1 second at 0.00%BAC. Test up to 10 people per minute.
Shows results as Zero, Low or High to indicate the alcohol level detected from a subject's breath or a beverage.

Test alcohol level in unconscious subject's breath

Use manual sampling mode to check if alcohol is present in a suspect's breath. Can be used on subjects that are unable to blow enough breath sample, or on unconscious subjects who are unable to take a test at all. Simply place the Sentry X sampling hole close to their mouth where breath is exhaled.

Detect alcohol in beverages

Fast and simple way to test drinks for alcohol content. Place the Sentry X's sampling hole near the drink to test.

The Sentry X breathalyser can be attached to vehicles when police conduct roadside tests, preventing damage to the equipment.

Traffic Baton and Flashlight

The Sentry X police breathalyser also doubles as a traffic baton and flashlight for nighttime use, perfect for law and traffic enforcement officers.

Police officers can also make use of the Sentry X baton's LED lighting in various ways at night such as to direct traffic or for crowd control.

Calibration Reminder & Grace Period
The Sentry X non contact breathalyser baton comes with an alarm function that indicates the calibration warning and grace period.

Its on-screen battery level indicator and rechargeable Lithium polymer battery (5,000mAh) ensures convenient, continuous usage.

Adjust settings directly or connect the Sentry X police breathalyser to PC software for more detailed settings.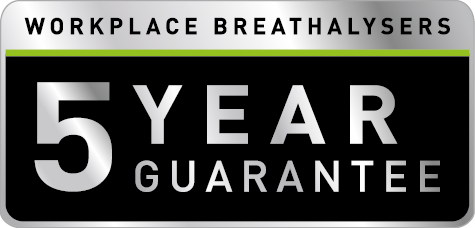 Backed by Andatech's 5 Year Guarantee
All Andatech workplace breathalysers come with a standard 1 year manufacturer's warranty.
However, if you calibrate your breathalyser every 12 months from the date of purchase, we will continue to extend the manufacturer's warranty up to 5 years from the original purchase date as long as the calibrations are maintained.
Model No.
ALS-SENTRY X
BAC Range
0.00% - 0.10%BAC
Sensor Type
FxCell3 Fuel Cell Sensor | Photodiode sensor for CO2 detection
Accuracy
± 0.01%BAC at 0.10%BAC
Warm Up Time
< 5 seconds
Response Time
< 1 second at 0.00%BAC
Recycle Time
< 5 seconds
Test Speed
Max 10 times at 0.00%BAC
Working Temperature
(-)5 – 40°C
Storage Temperature
(-)10 – 50°C
Power Supply
Lithium polymer battery (5,000mAh)
Mouthpieces
Sampling nozzle (reusable)
Auto power off
Adjustable 30 to 900 seconds
Display time
Adjustable 1 to 9 seconds
Result Reading

LED Alert, FND Display, Buzzer Alarm

LED Alert:
Zero - Green LED
Low (from 0.02%BAC) - Red LED
High (from 0.05%BAC) - Blinking Red LED

FND Display:
0.00 / Lo / Hi or Numerical Result
(If it displays "HI" in Numerical result mode, it means that the reading is more than 0.10%BAC)

Buzzer Alarm:
Zero - 1 Beep
Low - Repeating short beeps
High - Long beep

0.10%BAC is equivalent to 0.50mg/L or 100mg/100mL

Calibration Frequency
Every 65,000 tests or 12 months, whichever comes first | Australian Standards Requirement: Every 6 months
Display
OLED digital screen
Features
2 decimal place reading, flow control, auto power off, battery low indicator, passive/fast mode, designed for mass testing, calibration reminder, built-in magnet, grace period, manual LED lighting
Includes
User manual, hand strap, carry case, micro USB cable
Product Weight
426g including the sampling nozzle
Dimensions (mm)
350 (H) X 49 (W) X 51 (D) without the sampling nozzle | 575 (H) X 49 (W) X 51 (D) with the sampling nozzle
Warranty
1 year (up to 5 years under the Andatech Guarantee)
Get a Quote
Fill in the form below with your details and requirements, and someone from our team will get back to you shortly! Or, give us a call on 03 8899 6900 to speak with our friendly team :)