Andatech Product Warranty
Register your details and product warranty online at My Andatech.
(redirects to My Andatech)
All our products carry a standard warranty ranging from 1-3 years and our breathalysers are covered by the Andatech Guarantee.
Please read the product's information page or refer to its user manual for complete warranty details.
If you have a product that is under warranty and has a defect you cannot resolve yourself, follow the instructions below to send it in for warranty.
Be aware that by sending us a product with the form below, you agree to all of the following conditions:
Warranties only cover parts defective in material and/or workmanship. Defects that have resulted from the following causes are not covered by warranty:


improper or unreasonable use or maintenance

accident

excess moisture

insects

improper packing

lightning

power surges

unauthorized tampering, alteration or modification



Items that are under warranty and deemed faulty by Andatech will be repaired or replaced. You must contact us to raise an RA / Case number.
No return will be accepted without an RA/Case number.
Shipping costs for products under warranty that are returned to us within Australia will be covered by Andatech.
If you get a product that is damaged in the post or not looking and working right within 2 weeks of you receiving it, contact your retailer and let them know…they will know what to do.
If we find your items to be in working order, or not working but outside of warranty guidelines, we will get in touch with you to decide what to do next. There may be freight costs to send the items back to you.

At Andatech, we pride ourselves on our quality and our customer service. We want you to enjoy your experience with us and to be happy with your purchase.
If you would like to return a product to us for any reason, please contact us first to discuss this so that we will be better able to assist you.
Please continue reading to see which return policy applies to you.
PURCHASED FROM A RESELLER
If you have bought an Andatech product from any of our resellers, any request that is not warranty-related needs to be referred back to that reseller.
Please contact your place of purchase for any returns or refunds that is not warranty-related.
If you bought something directly from us either in store or online and are unhappy with your purchase, we will gladly exchange it to something else for you or give you your money back.
Check below to see which policy applies to you.
If it is deemed a manufacturing fault and returned within 30 days of finding the fault, we will exchange the item if in stock, repair it if it is no longer in stock, or refund your money.
In all cases, you will be contacted via email or phone as to the result from your faulty item. Please contact us to arrange a product return.
If your product is faulty or significantly different to that shown or described to you or not performing the function you were led to believe that it would and Andatech in its reasonable opinion agrees, you are entitled to choose a refund, repair or exchange.
This is provided that the product is returned to us within 30 days with a valid proof of purchase.
If there is nothing wrong with the product but you changed your mind or purchased the wrong item, you can return your item to us for an exchange or a refund (less 25% restocking fee and excluding shipping fees).
Customers will be responsible for postage charges for items returned under a change of mind. The item should be packaged as received with no damages or missing items.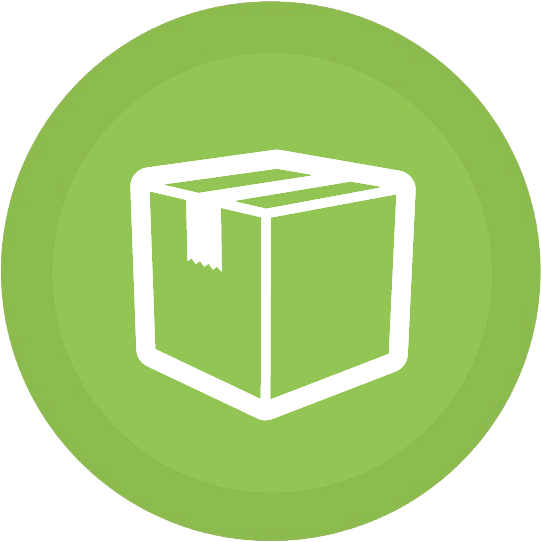 CONTACT US FIRST

Submit a support ticket and describe your problem as best as you can - we may be able to give you a quick fix and avoid any postage trouble!

If we're sure that it needs to be returned to us, we will ask for your details so that we can email you the instructions and a return label required to send the unit back to us.


POST YOUR UNIT BACK TO US / DROP IT OFF AT OUR OFFICE



Print the return label from our email to you, pack up your unit, and post your unit back to us from your nearest Australia Post office.





We recommend doing this over the counter and getting a receipt (or proof of postage) from the counter staff. We highly discourage sending items back through the street posting boxes as items could get lost, and there will be no proof of postage, making tracking it down very difficult!





Customers near our office in 9 Trade Place, Vermont, VIC can also choose to drop the item off during business hours.




 

WE'LL KEEP YOU UPDATED :)



You will receive email updates from our technician once we receive the product, inspect it, and process it for a repair or exchange. So please make sure you provide us with the best email address or contact number for your return merchandise case.
YOU MUST HAVE A RETURN REFERENCE NUMBER

Any parcels returned without a Reference Number will not be opened when we receive it.
You must contact our support team vie email or phone to request a return and obtain the return reference number.
REMEMBER TO INCLUDE YOUR PROOF OF PURCHASE!

For us to repair your product for free (if still under warranty), remember to send us a copy of your invoice or proof of purchase.
Within 30 days of Purchase
(Subject to conditions in our Returns Policy)
Reason for Return
Condition of Returned Item
Refund
Repair
Exchange
Postage paid by

Original packaging and contents

Original packaging and contents, resalable condition

Original packaging and contents, resalable condition
After 30 days of Purchase
(Subject to conditions in our Warranty Policy)
Reason for Return
Condition of Returned Item
Refund
Repair
Exchange
Postage paid by

Proper packaging to prevent damage during transit

Original packaging and contents, resalable condition

Original packaging and contents, resalable condition
Contact our support team for help.
(redirects to our support portal)
Visit our support helpdesk for FAQs and troubleshooting guides.
(redirects to our support portal)
We're also available on live chat during business hours.
Click on the chat icon at the bottom right of this page to begin