Whitepaper - Drug Abuse in the Workplace: A Hidden Management Crisis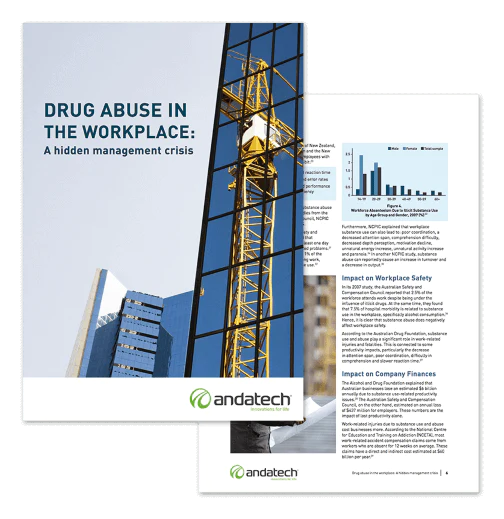 Over the years, substance abuse has become a health, social and welfare problem. Despite the National Drug Strategy, hazardous use of licit and illicit drugs still occurs in the workforce.

Various studies from reputable national agencies and their subsidiaries have indicated that individual and environmental factors, as well as workplace culture, have contributed to workplace substance use and abuse. Use of licit and illicit drugs has been found to negatively impact work productivity, workplace safety, and company profit and finances.

However, with proper workplace management, appropriate policies and prevention strategies, the complex issue of substance use and abuse can be properly addressed and mitigated.
What you get from this whitepaper: 
Individual and social factors behind substance use and abuse
How substance abuse impacts people, productivity, workplace safety and finances
Factors that influence workplace substance abuse
Employers' responsibilities for a safe working environment
Request for the whitepaper