Whitepaper - Drug and Alcohol Testing and IoT Connectivity: Progressing from Devices to Productivity Enhancers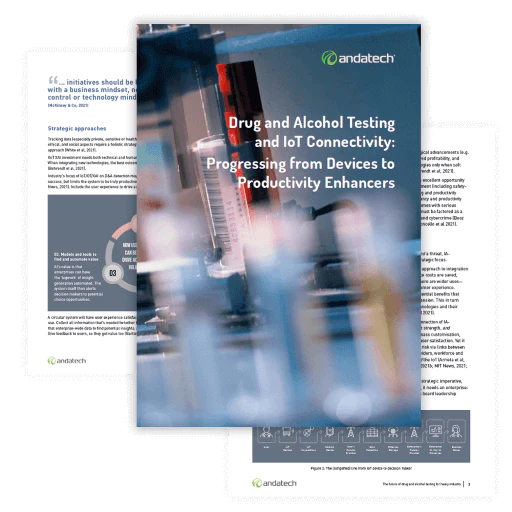 The use of cloud, Internet of Things (IoT), and interconnected productivity tools is clashing with cybersecurity and privacy concerns.

This is made more complex by rapid social, technological, and commercial changes, plus the response by cybercrime gangs to find and exploit enterprise system weaknesses. As the world starts moving towards remote working, enterprises can learn how to take advantage of technologies and innovations to stay resilient.
What you get from this whitepaper: 
The evolution from ICT to IA-integrated IIoT
The human/technology interface
Structure from IoT to strategy
Industrialisation of cybercrime
D&A testing systems
Request for the whitepaper