The portable breathalyser for workplaces, events, on-the-road, or at home.
If you're looking for a compact breathalyser for professional or even personal use, look no further than the AlcoSense Stealth.
The accurate breathalyser for industrial use or in cars. Results in mere seconds with high levels of accuracy. Australian Standard certified.
Lifetime guarantee available upon regular calibration.
Regular price
Offer price
$362.73
Unit price
per
Offer
Sold out
Specifications

SKU: ALS-STEALTHL

AS3547 certified: AS3547:1997

Sensor type: Fuel cell sensor

Testing mode: Specific testing

Accuracy: ±0.005%BAC at 0.100%BAC

Response time: 10 seconds

Recovery time: 10 seconds

Calibration frequency: Unlimited tests, every 6 months

Display: Back-lit LCD

Power supply: AAA alkaline batteries x2

Weight: 100g including batteries

Dimensions: H: 10.6cm, W: 5.0cm, D: 2.0cm

Warranty: 3 years, extendable up to a lifetime under the Andatech Lifetime Guarantee
Share
View full details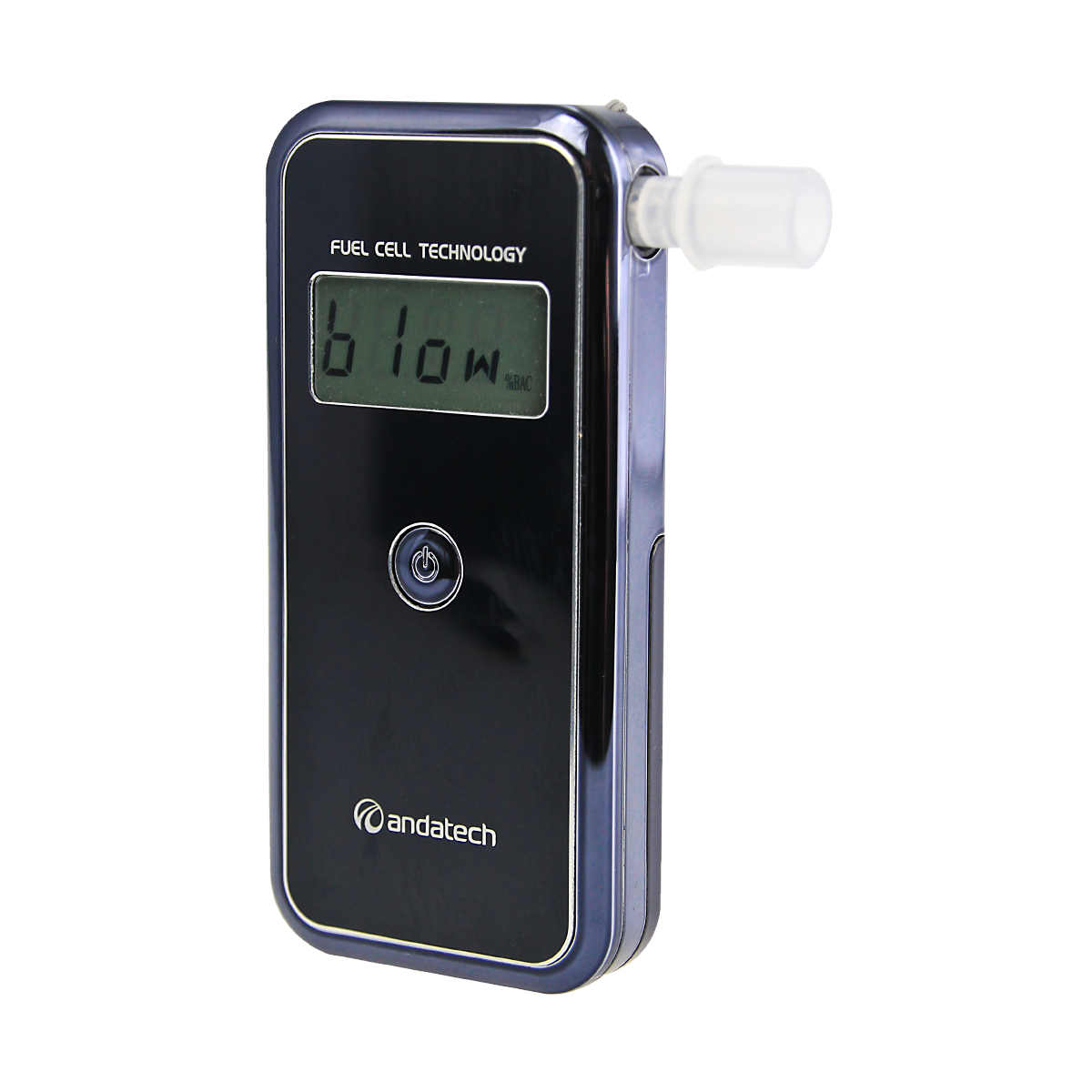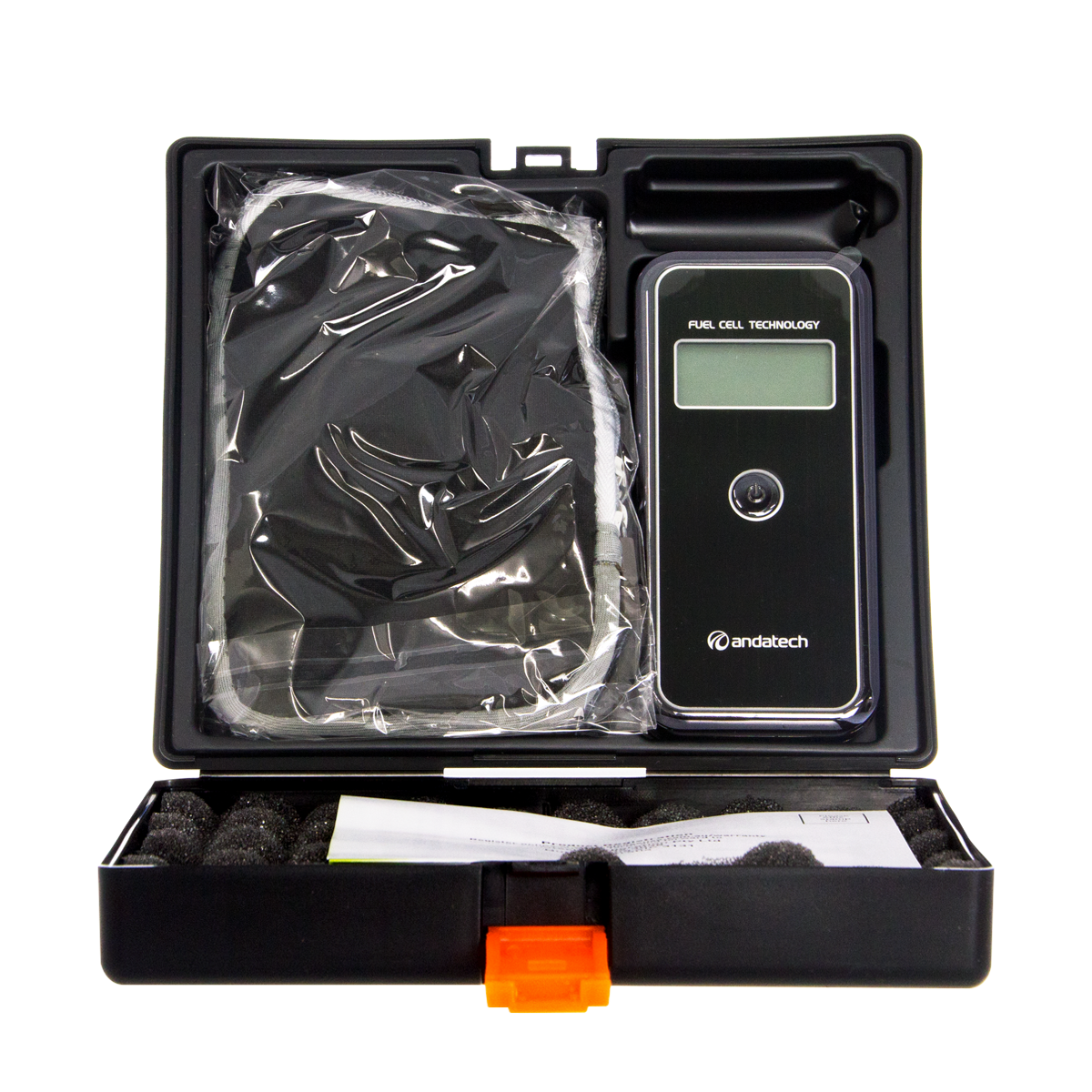 BAC testing for working professionals
The assurance you need when it matters.
Accurate at all times

Assurance from the Australian Standard AS3547 certification.

Light & pocket-sized

Slim & sleek body for portability. Smaller than your mobile phone.

Fast & stable

Quality platinum fuel cell sensor delivering BAC results with precision.
Get your BAC reading in 10 seconds
1. Switch on the breathalyser

Insert a mouthpiece into the AlcoSense Stealth personal breathalyser.

Then, press the power button to switch on the breathalyser.

2. Wait for breathalyser to warm up

The breathalyser will warm up until it shows the 'blow' sign.

Make sure to refrain from eating and drinking 15 minutes before the testing.

3. Blow into the mouthpiece

Blow into the mouthpiece until you hear a 'click' sound. A tone will be heard once you start blowing.

4. Read alcohol test results

The final BAC result will be displayed on the screen for 15 seconds.

To take another test, press and hold the power button.
More information on the AlcoSense Stealth Personal Breathalyser
View and download the user manual for the AlcoSense Stealth Personal Breathalyser

User Manual
Excellent device
I have had mine just over 7 years now. I get it regularly calibrated and it has always been very close to accurate.
It is showing some signs of cosmetic wear and tear but still going strong.
trustworthy results
I have had one of these for approximately 4 years now, and so have a couple of my friends. It has been tested side by side against a police issue very expensive model, and has always been accurate. The best money we have all spent!
Received & tested
The response & delivery time was very prompt & efficient.
The unit itself is easy to use & observations at the time of consumption of alcohol appear to be relative as an indication but unable to determine how accurate it is. Do you have any guidelines that you use for calculations or can you provide a chart that would be indicative of readings ie: as in number of beverages that are consumed in a time frame etc. & how long it takes for alchohol to be out of the system ?
AlcoSense Stealth
So far so good, excellent product
Accurate & Easy
Just received new AlcoSense Stealth, only used a couple of times but appears to be accurate and easy to use
Stay safe and stress feee!
I'm not what anyone would call a heavy drinker. After being 100% conviced I was under the limit and using a friends Alco Sense Stealth, I had to have one.
I was right on the limit .05 - and very shocked!
I drive to work and am a responsible person so AlcoSense is an essential little gadget. I have peace of mind when I go out now. Highly recommended.