The pocket sized fuel cell breathalyser for health and safety professionals on-the-go. Introducing the sleek and convenient AlcoSense Zenith+ industrial breathalyser to enhance workplace safety in multiple work sites.
Elevate safety in your premises with the advanced fuel cell breathalyser from Andatech.
Australian Standard certified. Lifetime guarantee available upon regular calibration.
Regular price
Offer price
$453.64
Unit price
per
Offer
Sold out
Specifications

SKU: ALS-ZENITHPLUS

AS3547 certified: AS3547:1997

Sensor type: Fuel cell sensor

Testing mode: Specific testing

Accuracy: ±0.005%BAC at 0.050%BAC

Response time: 10 seconds

Recovery time: 10 seconds

Calibration frequency: Unlimited tests, every 6 months

Display: Back-lit LCD

Power supply: AAA alkaline batteries x2

Weight: 85g including batteries

Dimensions: H: 10.5cm, W: 5.0cm, D: 1.5cm

Warranty: 3 years, extendable up to a lifetime under the Andatech Lifetime Guarantee
Share
View full details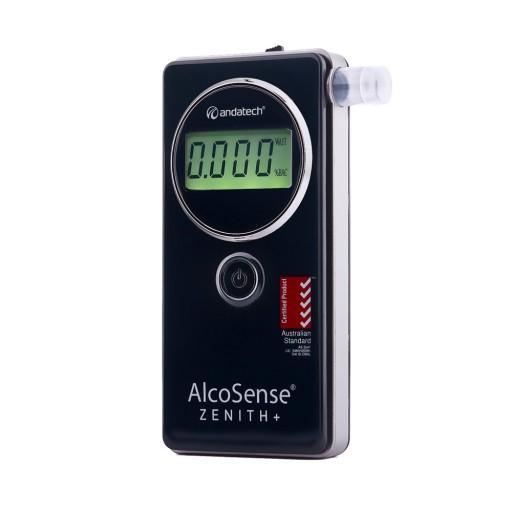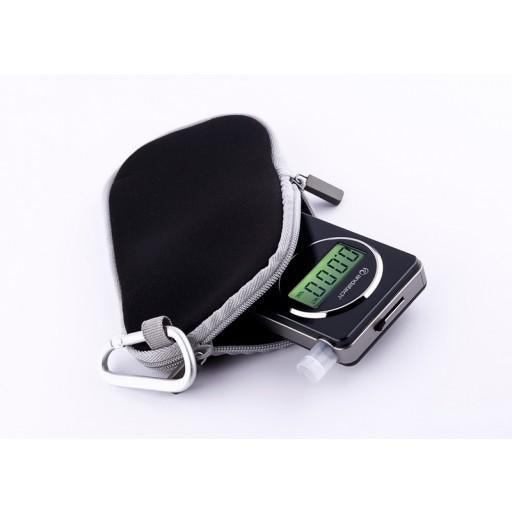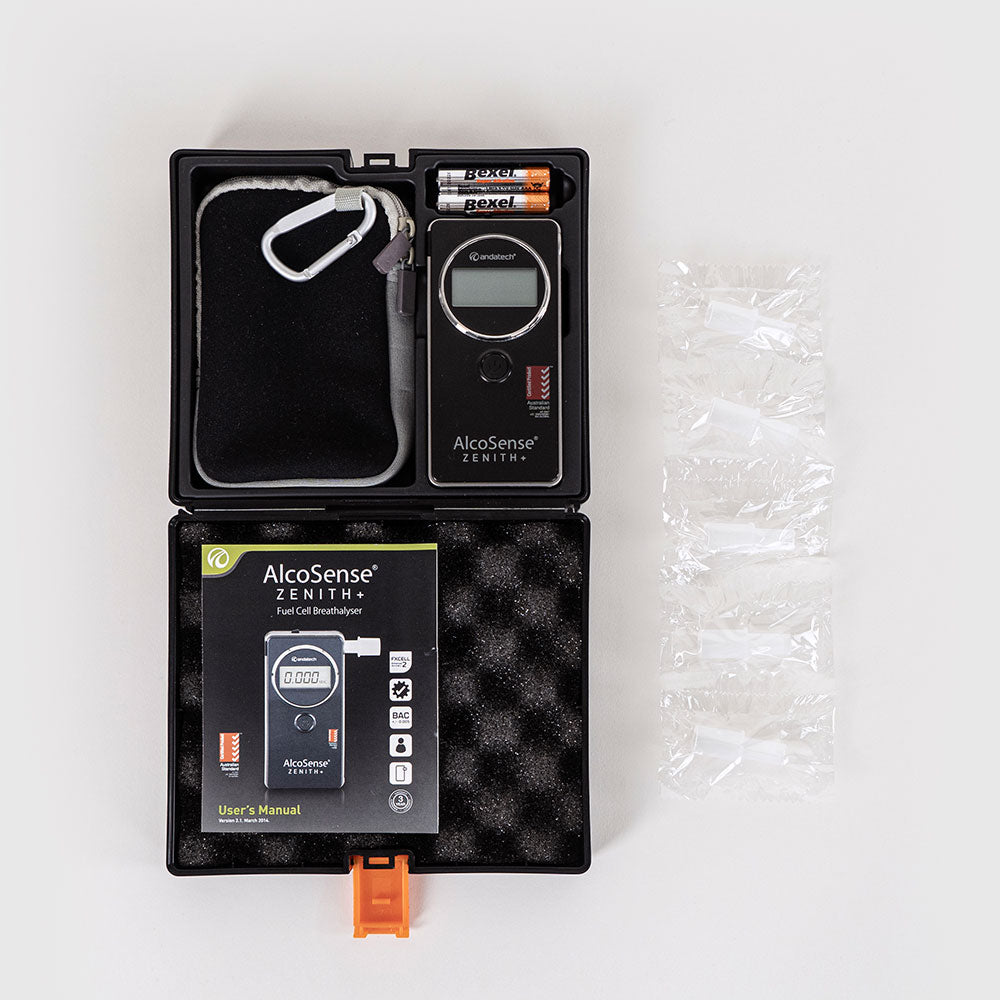 No risk taken
Know that you are in your own safe hands.
Accurate at all times

Assurance from the Australian Standard AS3547 certification.

Light & pocket-sized

Slim & sleek body for portability. Smaller than your mobile phone.

Fast & stable

Quality platinum fuel cell sensor delivering BAC results with precision.

Sleek & modern

Black colour with silver frame that suits your everyday professional look.

Convenient

Built-in retractable mouthpiece. Replaceable mouthpieces are optional.

Lifetime guarantee

Breathalysers that last a lifetime with AlcoSense Guarantee.
Get your BAC reading in 10 seconds
1. Switch on the breathalyser

Attach a mouthpiece over the retractable mouthpiece if needed.

Then, press the power button to switch on the breathalyser.

2. Wait for it to warm up

The breathalyser will warm up until it shows the 'blow' sign.

Make sure to refrain from eating and drinking 15 minutes before the testing.

3. Take a breath test

Blow into the mouthpiece for 4 seconds or until you hear a 'click' sound.

4. Read your BAC results

The final BAC result will be displayed on the screen for 15 seconds.

To take another test, wait for 3 seconds and press the power button again.
More information on the AlcoSense Zenith+ Personal Breathalyser
View and download the user manual for the AlcoSense Zenith+ Personal Breathalyser

User Manual

View and download the fact sheet for the AlcoSense Zenith+ Personal Breathalyser

Fact Sheet
Would not go drinking without it
I have had a AlcoSense Zenith+ for a number of years now and would thoroughly recommend them. Well worth the $ outlay. Have bought a further 3 units for members of my extended family as gifts. These are gifts that keep on giving, hopefully for many years to come.
Excellent product
Thanks for a great product. Easy to use, accurate and well worth the purchase.
Great product!!
Well done. The product is very accurate and reliable.
The best I've owned yet.
Wow, What an awesome little breathalyzer this one is! Having owned and been a personal breathalyzer user since the early days of disposable crystals in a bag type that turn red indicating either alcohol is present or is not, to early "personal digital" units requiring 8x AA batteries that lasted a week "maybe" that I would NEVER trust due to the massive variation between tests and their complete inability to detect any alcohol after a few hours even if your BAC is actually still well over .05BAC, (ALL regularly calibrated when applicable) through to the early AlcoLimit Enforcer 2, then enforcer 3 (both actually great units that were quite accurate but I'd never truly trust for fine results) then an AlcoLimit defender, Bactrack S80 Pro (the best up till now) and now onto the awesome Andatech AlcoSense ZENITH +... WOW! This is next level making even my S80 look like a toy in comparison, I've never seen such repeatable accuracy, these are awesome, so much so after extensive testing at home I've bought an optional 5yr calibration plan to keep it spot on, I couldn't recommend these more highly to anyone who is actually serious about BAC% testing, if you want a toy that will lie to you and tell you you're just under the limit so feel free to drive, go ahead and buy that toy, but if you are truly serious about keeping a close check on your BAC% then it's an easy choice, these CAN be trusted, so use it correctly and it will be the best device you've ever bought yourself or someone you really care about.
Short answer, I highly recommend these and also highly recommend getting a calibration service plan so you don't have to worry about remembering when to do it as Andatech will email you just before it's due, and on top of that it's much more cost efficient, I'm going to give it a 9.95/10, EASILY the best I've owned yet.
I love the AlcoSense Zenith+
Very handy, useful and easy to carry. It is great to know when you are safe to drive a car without the fear of being over the legal limit.
This is a great, compact breathalyser
Breathtaking
Easy to use and feel confident using it.