Baton style handheld breathalyser with self-sterilising nozzle for contactless on-site breath alcohol tests. No backflow of breath.
Request a quotation
Specifications

SKU: ALS-SENTRYX

AS3547 certified: No

Sensor type: Fuel cell sensor

Testing mode: Passive testing only

Accuracy: ±0.01%BAC at 0.10%BAC

Response time: 1 seconds

Recovery time: 5 seconds

Calibration frequency: Every 65,000 tests or 6 months, whichever comes first

Compatible software: None

Built-in memory: None

Display: OLED screen

Internet connection: None

Power supply: 5,000mAh lithium polymer battery

Weight: 426g including sampling nozzle

Dimensions: H: 57.5cm, W: 4.9cm, D: 5.1cm with the sampling nozzle

Warranty: 3 years, extendable up to a lifetime under the Andatech Lifetime Guarantee

Includes Andatech Sentry X, user manual, micro USB cable, hand strap, hard case
Share
View full details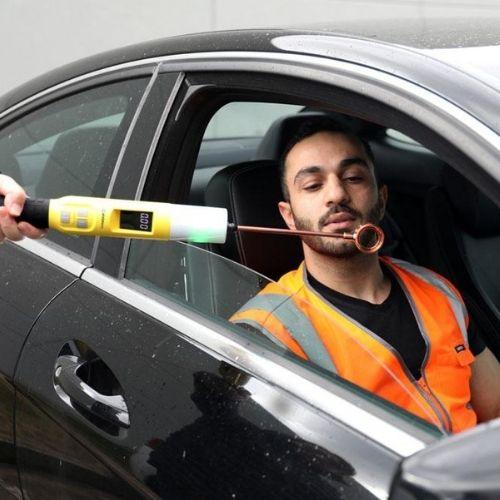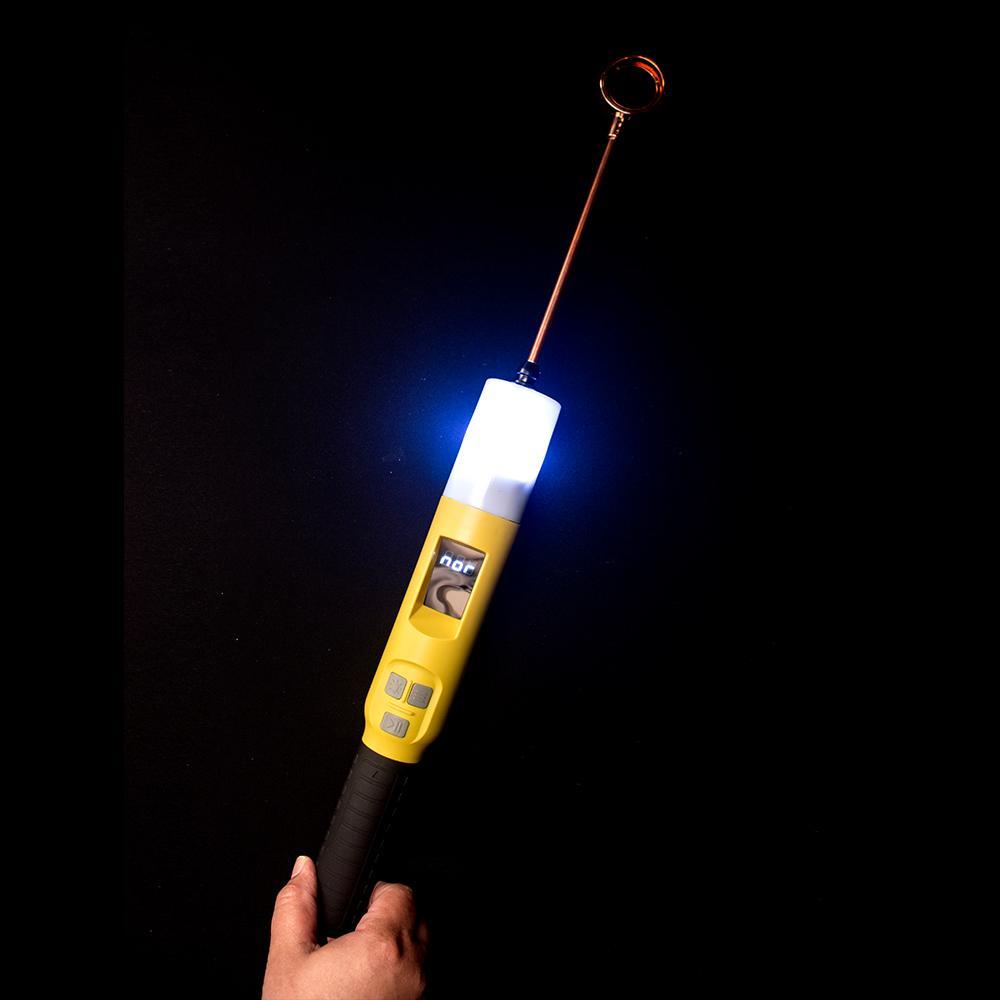 Contactless screening of workers' breath alcohol
Baton-style breathalyser with anti-viral sampling nozzle and no blowback of breath for safe and contactless breath alcohol screening.
Accurate & reliable

Accuracy of ±0.01 %BAC at 0.10 %BAC.

Safe social distancing

Elongated design enhances social distancing during the breath alcohol testing procedure. 

No blowback of breath

Innovative breath sampling nozzle eliminates blowback of breath, much like how mouthpieces and paper straws do during testing.

Anti-viral breathalyser sampling nozzle

Replaceable sampling nozzle is coated in anti-viral and anti-microbial copper to prevent the spread of harmful germs.

Fast passive tests

Test up to 10 people a minute. Response time of 1 second and recovery time of 5 seconds.

Audible results & alerts

Buzzer alarm that beeps once for zero BAC, repeatedly for low BAC, and long for high BAC.

Built-in LED light

Doubles as a traffic baton and flashlight for low lighting environments, providing red, blue and blue only light-up LED options to direct drivers.

Built-in magnet

Allows the Sentry X to be magnetised to metal surfaces including poles, beams and security gates for non-contact self breath testing, without needing stands or tri-pods.

Long calibration cycle

Industrial grade, ethanol-specific fuel cell sensor provides a long calibration cycle of up to 65.000 tests or 6 months, whichever comes first.

Rechargeable

No more running low on your battery supplies. The Sentry X has a built-in lithium battery.
How the Andatech Sentry X Portable Workplace Breathalyser works
1. Press the power button and the device will warm up.

2. Blow through the sampling nozzle when the screen shows 'go'.

3. The result will be displayed in both passive and normal modes.
More information on the Andatech Sentry X Portable Workplace Breathalyser
View and download the user manual for the Andatech Sentry X Portable Workplace Breathalyser

User Manual

View and download the fact sheet for the Andatech Sentry X Portable Workplace Breathalyser

Fact Sheet