Manage multiple breathalysers conveniently

The Andatech Soberpoint 3 breathalyser makes managing multiple breathalysers in different locations more convenient for OH&S managers.

The units are easy to install - simply mount to the wall, plug in the power, and it's ready to use.

Using regular cylindrical straws for testing, it is easy and less costly to maintain.
Highly Accurate Breathalyzer
The Soberpoint 3 provides accurate BAC readings that are at par with law enforcement breathalysers.

It uses Andatech's own advanced FXCell3 fuel cell sensor, which provides readings within seconds.

Results are shown in 3 decimal places, up to 0.250%BAC at an exceptional accuracy range of +/- 0.005% at 0.100%BAC.

Check Test Records Online
Information from your Soberpoint 3 unit(s) are automatically synced to our server via WIFI, including:
Test records such as time, date, and result of tests
Cancelled tests (i.e. test started but not finished)

Access information remotely

Once data is sent to our server, it can be viewed by HR or OHS managers
on any computer or device from a My Andatech account.
Test records such as time, date, and result of tests
Cancelled tests (i.e. test started but not finished)
Breathalyser management made simple

Whether you're managing one breathalyser or multiple breathalysers across different sites, the Soberpoint 3 makes it easy.
Here are just some other ways the Soberpoint 3 breathalyser can make managing onsite workplace alcohol testing easier not just for each department, but for your entire company: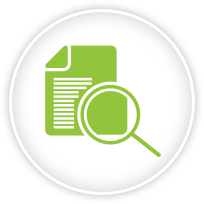 Track test results by serial number / location.
Know when a unit requires calibration or servicing.
Find out total usage to track participation rates.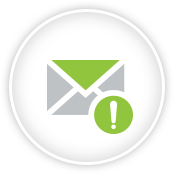 Get alerted via email when a test exceeds the company's acceptable limit, e.g. 0.020%BAC (set by you).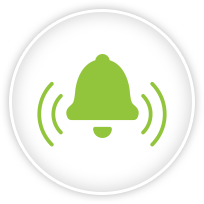 Get notified if no tests have been taken for a set amount of time (adjustable). Detect when a machine is faulty or when there's a loss of connection if tests taken on a particular day are significantly lower than average.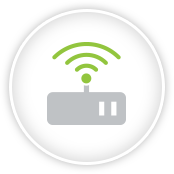 The Soberpoint 3 consumes very little data, even with high usage, as data is not stored on the device. It just requires ongoing internet connection to sync its data with the server.
Heavy duty, rugged design

The Soberpoint 3's durable build is suitable for heavy duty workplace use. Install at important entry points to test employees before they enter the site or before they drive out.
Takes unlimited tests between calibrations

No more worrying about how many tests it can do before calibration is required. Just calibrate every 6 months. Easy.
Multifunctional built-in LCD

Display instructions, notices, and announcements conveniently at important entry points where you have the Soberpoint 3. Simply transfer image slideshows and videos into a memory card or USB stick to plug into the Soberpoint 3. Plays audio, too.
Convenient replaceable sensor module

Simply replace with a calibrated sensor every 6 months and ship the old sensor back for calibration. For even easier calibrations, zero downtime, and more savings, sign up for a calibration management plan.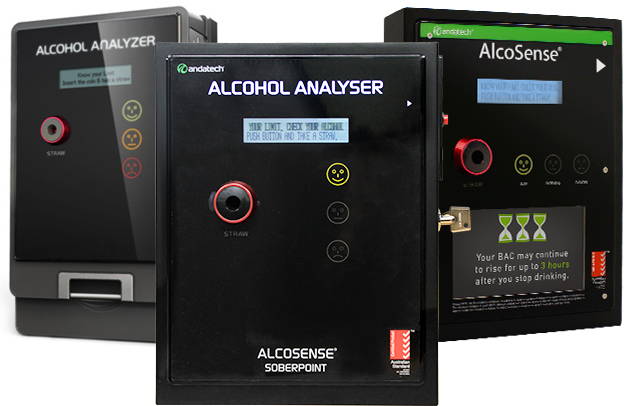 Very effective
The Soberpoint II is used daily in our organisation. It is very simple to use and gives fast and accurate results. It's a quality machine that not only looks good, but is also very effective and useful for measuring BAC levels. Our clinic could not function properly without it.
- ROSLYN MUSTOE
FRESH START RECOVERY PROGRAM
Fantastic Tools
Victoria Police like the idea of breathalysers being there… as a tool, they're fantastic!


- AARON
RESPONSIBLE SERVICE OF ALCOHOL OFFICER
AT A MELBOURNE CASINO
Model No.
ALS-SOBERPOINT3
BAC Range
0.000% - 0.250%BAC
Sensor Type
FxCell3 Fuel Cell Sensor
Accuracy
±0.005%BAC at 0.100%BAC
Warm Up Time
Within 30 seconds
Response Time
Within 6 seconds at 0.10%BAC
Recycle Time
Within 10 seconds
Working Temperature
5 – 40°C, (Storage: 5 - 50°C)
Power Supply
AC 240V 50/60Hz, 0.5A input DC 12V, 1.5A output
Mouthpieces
Cylindrical Straw
Memory Capacity
N/A
Result Reading

Good: Less than 0.02%BAC

Warning:0.02~0.05%BAC

Danger: More than 0.05%BAC

Certification
Australian Standard AS3547
Calibration Frequency
Unlimited tests, every 6 months
Display
LCD Display
Features
3 decimal place reading, replaceable sensor, designed for mass testing, calibration reminder, LCD display screen
Includes
User manual, power cable
Product Weight
3.5 kg
Dimensions
H: 330, W: 255, D: 90 mm
Warranty
1 year
Andatech Soberpoint 3 User Manual
Andatech Soberpoint 3 Breathalyser Fact Sheet
Get a Quote
Fill in the form below with your details and requirements, and someone from our team will get back to you shortly! Or, give us a call on 03 8899 6900 to speak with our friendly team :)