The Best Personal Breathalyzer Range in Australia

All our personal breathalyzers featured below are Australian Standards AS3547 Certified.
Read all our breathalyzer reviews from real customers.
With our Breathalyzer Guarantee, it's possible to extend the standard 3-year warranty for up to a lifetime.
Collection:

Personal Breathalyzers
Explore our range of Australian Standards Certified personal breathalyzers from AlcoSense. If you're unsure of which model to get, do check out our alcohol breath tester comparison chart or feel free to call our sales team on 1300 800 200 for helpful advice over the phone.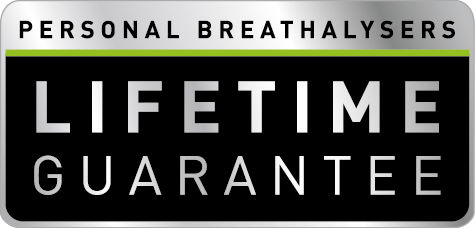 Backed by Andatech's Lifetime Guarantee
All Andatech personal semiconductor and fuel cell breathalyzers come with a standard 3 year manufacturer's warranty.
However, if you calibrate your breathalyser every 6 months from the date of purchase, we will continue to extend the manufacturer's warranty up to a lifetime from the original purchase date for as long as the calibrations are maintained.
Sign up for a Yearly Calibration Management Plan
Maintain your breathalyser's accuracy and condition by calibrating it every 6 months. Plus, doing so can help ensure your continued eligibility to the Lifetime Guarantee.
Get your 6-monthly calibrations automated and completed easier, faster and more cost-effective with our yearly calibration management plans.

LEARN MORE