Breathalysers & drug test kits for healthcare industry
Carry out alcohol and drug testing on your staff or patients with reliable breathalysers and drug test kits. Fast results. In compliance with Australian Standards.
Obtain accurate alcohol & drug testing results
Have a clear overview of your patients' present or historical substance uses.
35%

of people presenting to Emergency Departments may have problematic substance use.

— NSW Ministry of Health (2015)

1,865

drug-induced and 1,317 alcohol-induced deaths in Australia in year 2019.

— Australian Institute of Health and Welfare (2019)

137,000

hospital separations with an alcohol or drug-related principal diagnosis were reported in 2016–17.

— Australian Institute of Health and Welfare (2019)
Our clients from the healthcare industry
Accurate & reliable breath alcohol testing on-site
Andatech Prodigy S

Reliability guaranteed

AS3547:2019 certified

View Prodigy S

Andatech Soberlive FRX

Comprehensive integration

Breathalyser with facial recognition, temperature screening, access control & more

View Soberlive FRX

Andatech Surety

Printer compatible

Instant test result printing

View Surety
Easy-to-use saliva & urine drug test kits
DrugSense DSO8 Plus

Detect 8 drug groups + alcohol

Saliva drug test kit

View DSO8 Plus

DrugSense DSU11

Detect 11 drug groups + alcohol

Urine drug test kit

View DSU11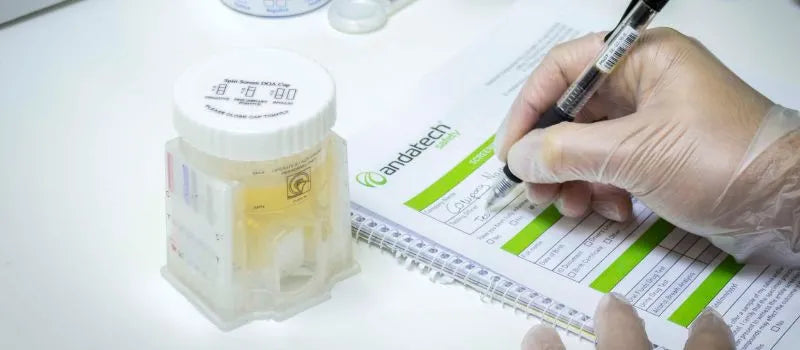 Alcohol & drug screening for patients arranged for you
Third party on-site alcohol & drug testing done by professionals.

✔️ Stringent quality control standards.
✔️ Equipment certified according to Australian Standards.
✔️ Compliant with your company's policy.
Learn more about on-site alcohol & drug testing