Ignition interlock breathalyser designed for voluntary personal use or company use. Pass the breath alcohol test before starting the vehicle. Discreet design.
Regular price
$1,726.36
Offer price
$1,362.73
Unit price
per
Offer
Sold out
Specifications

SKU: ALS-ALX3000

AS3547 certified: No

Sensor type: Fuel cell sensor

Testing mode: Specific testing only

Accuracy: ±0.005%BAC at 0.100%BAC

Response time: 10 seconds

Recovery time: 30 seconds after a positive test

Calibration frequency: Unlimited tests, every 12 months

Compatible software: None

Built-in memory: 50,000 test results in control box / 500 test results in device

Display: OLED screen

Power supply: DC: 12~24V

Weight: Device: 135g / Control box: 650g

Dimensions: H: 14.6cm, W: 6.0cm, D: 2.8cm

Warranty: 3 years, extendable up to a lifetime under the Andatech Lifetime Guarantee

Includes Andatech ALX3000, user manual, magnetic holder, connecting cable, control box, 5x mouthpieces
Share
View full details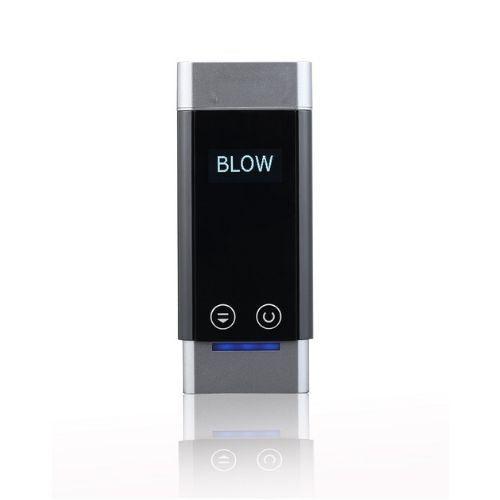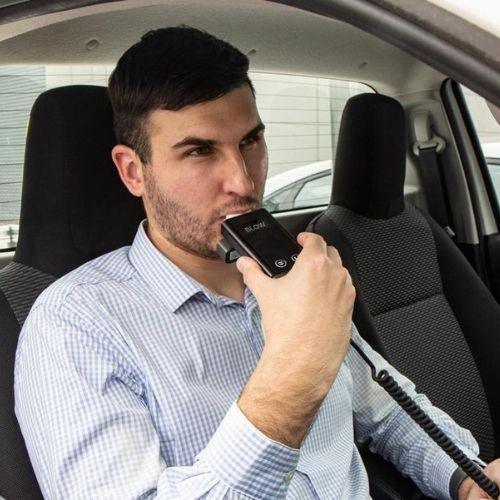 Drive safely. Strictly no alcohol in your driver seat. 
Connected to your car's ignition system, Andatech ALX3000 requires you to submit a breath sample before you can start your car.
Approved, Accurate & reliable

Approved EN 50436-1&2: 2014, E-MARK(EMC), IATF 16949: 2016 

Fast specific tests

Response time of 10 seconds and recovery time of less than 30 seconds.

Discreet design

Compact and easily concealable so that your business is just that- your business. 

Works in all climates

Operating temperature from -40°C to 85°C.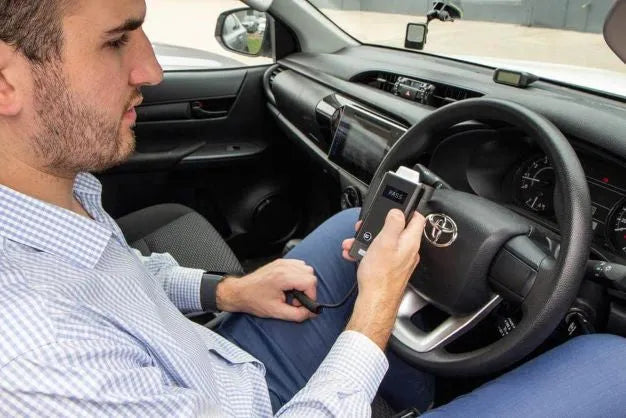 Breath alcohol testing before starting your car and during the journey.
Optional feature of rolling retest, to ensure no alcohol is consumed after the first successful test, is available.
Only occurs ONCE during the drive and can be set to occur 5-60 minutes after the engine is started.
If the retest fails, the lights from the handset and car will flash and an alarm sound will play until the engine is switched off.
Failing the retest will get the driver locked out for 15 minutes.
How to use the Andatech ALX3000 Car Ignition Interlock Breathalyser
1. Turn on the device after getting into your driver seat.

2. Blow into the device until the buzzer makes a sound.

3. Your blood alcohol concentration result will be displayed on the screen.

4. Wait a maximum of 5 minutes to take the test again if the first test failed.  
Available only in Victoria, Australia at the moment
How can I purchase the ALX3000?

At the moment, the ALX3000 is only available in Victoria as the device needs to be installed by us in our Vermont office.

Additionally, the device needs to come back to us for calibration on a yearly basis. Please contact our sales team for a quote.

Purchasing for your company or business? Talk to us about your requirements - we offer corporate and industry pricing on all our products.
Can I get the ALX3000 for a court mandated order?

The ALX3000 interlock is suitable for voluntary use only. If you have a court mandated order to install an interlock, please check with your local governing body to find approved models and installers in your area.
How do I get the ALX3000 installed in my car?

Please contact us first with your car year, make and model and we will provide you with a quote for installation.
What's involved in the ALX3000 calibration (price, procedure)?

The ALX3000 interlock needs to be calibrated once a year and this will cost $100 per calibration service. You will need to drive your car to our Vermont (VIC) office for the calibration, which will take about half a day.

The calibration service involves calibrating the interlock breathalyser for accuracy as well as checking the control box.

Please contact our support team to book in and schedule a calibration service.
How long is the warranty on the ALX3000?

The ALX3000 interlock comes with a standard 1 year warranty that will cover manufacturing faults and defects. If you regularly calibrate your device at least once a year, we will extend the warranty on this device for up to 3 years.
More information on the Andatech ALX3000 Car Ignition Interlock Breathalyser
View and download the user manual for the Andatech ALX3000 Car Ignition Interlock Breathalyser

User Manual

View and download the fact sheet for the Andatech Surety

Fact Sheet
ALX3000 Interlock Device
This Interlock is really good. Only problem is on the cold mornings. You must warm the main device itself if it cold to get it working properly. But no complaints apart from that. Have not had a 1 drink at all since it was installed. I had no court order, nothing. I wanted to do it for myself and live a better life. It stops temptation to even have 1 drink. Don't drink and drive. Get one.