Detect AMP, COC, K2, BZO, MET, OPI, THC & alcohol via urine in 1 test. Tamper-proof. Results in 5 min. Cut-off levels comply with AS/NZS4308:2008.
Regular price
Offer price
$0.00
Unit price
per
Offer
Sold out
Note: This item is out of stock. Please contact the sales team for alternatives.
Share
View full details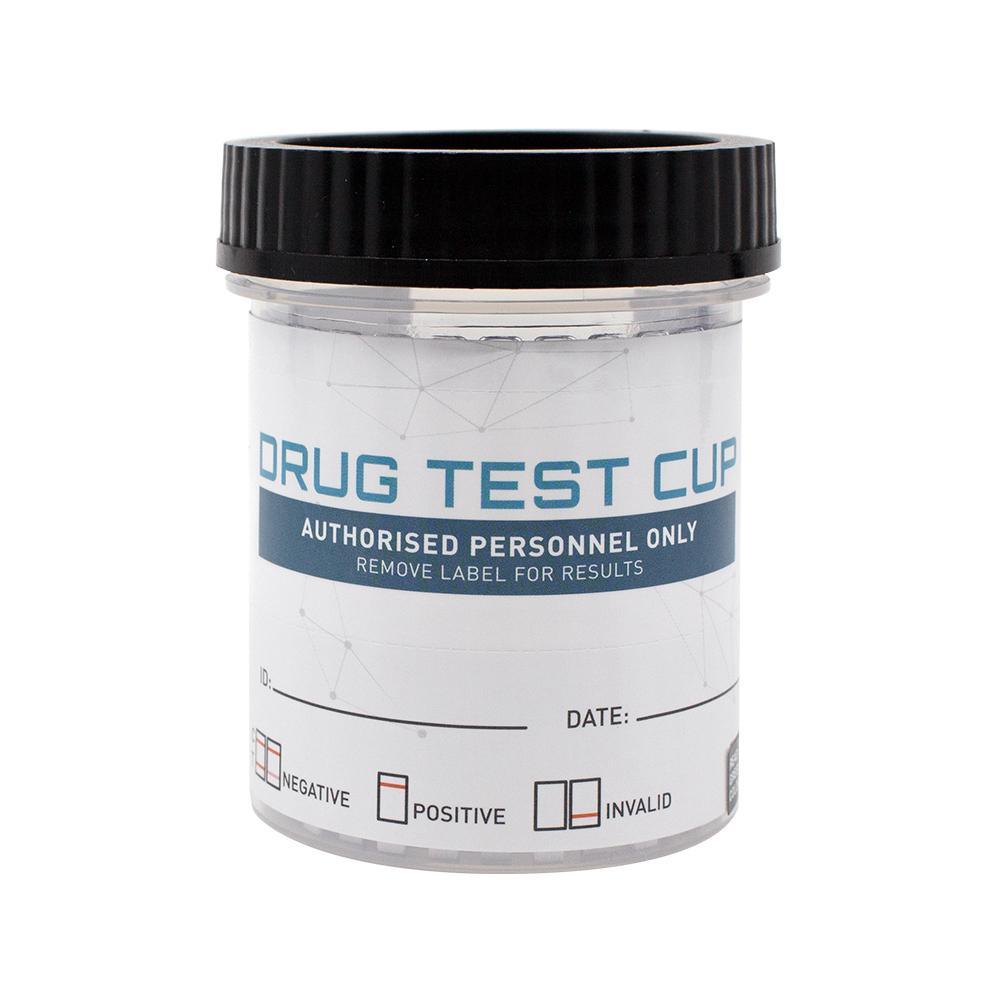 Convenient multi-panel urine drug test kit for 7 drug groups + alcohol
With built-in specimen validity check & temperature strip. Cut-off levels comply with AS/NZS4308:2008.
AMP - 300ng/ml
COC - 300ng/ml
K2 - 50ng/ml
BZO - 200ng/ml


METH - 300ng/ml

OPI - 300ng/ml

THC - 50ng/ml

Alcohol - 0.04%BAC
How to use the DrugSense DSU7 Urine Drug Test Kit urine drug test kit
1. Label the drug test kit

Tear the foil bag open and remove test cup. Label the device with donor information.

2. Fill with drug test sample

Open test cup lid and collect urine sample. Be sure to fill up the test cup with the urine sample between minimum 30ml to maximum 110ml and close the lid securely.

3. Read temperature strip

Use the temperature validation strip to verify freshly collected urine. Green indicator shows the temperature detected.

4. Read drug test results

Peel off label to see results. Read the adulteration strip at 2 minutes. Read the alcohol strip in 4 minutes. Read the drug strip results at 5 minutes. Do not interpret results after 10 minutes.
Worked for me. Definitely a recommend!
I'll rate it 4-5 stars. It did work for me and the results are trustworthy.
DSU7
as always....fast cheap and effective
Brilliant
Very pleased with my online purchase; the ease and efficiency of the website made it extremely easy and now I know where to go for future purchases. Product was exactly what I needed and is extremely reliable.
Good and accurate
Very good urine kit for testing common DOA screening in patients, easy to use and fuss free.
Easy
easy to use cups. results easy to read. quality is great. using regularly for testing the employees at work. great service from the andatech team aswell.