Breathalysers Australia
Buy breathalysers for workplace alcohol testing
Conduct breath alcohol testing with Australian Standards AS3547 Certified breathalysers, highly reviewed and trusted by Australians. Buy the best breathalysers for workplace alcohol breath testing, covered by our Lifetime Guarantee. Shop our range of accurate alcohol testers below. 
Australian Standards AS3547 certified

Alcohol breath test results in a few seconds

Ships the next business day
Ad-hoc breath alcohol screening on a large scale.
Buy a handheld portable breathalyser for breath alcohol testing on-site.
Fixed breath alcohol screening at entrances.
Wall-mounted alcohol testers for regular breath alcohol screening at workplaces or in public spaces.
Effectively prevent drink driving.
The most advanced alcohol interlock device with cutting-edge alcohol detection sensor and features. 
Designed to effectively prevent the user from driving under the influence.
PREVENT DRINK DRIVING. FOR VOLUNTARY USE

Regular price

$1,726.36

Offer price

$1,362.73

Unit price

per
Drug and Alcohol Testing Starter Pack
Regular price
$1,439.09
Offer price
$908.18
Unit price
per
Offer
Sold out
Kickstart your company's alcohol and drug testing policy with our starter pack, complete with a portable breathalyser, drug test kits, online training, calibrations and consumables.
Share
View full details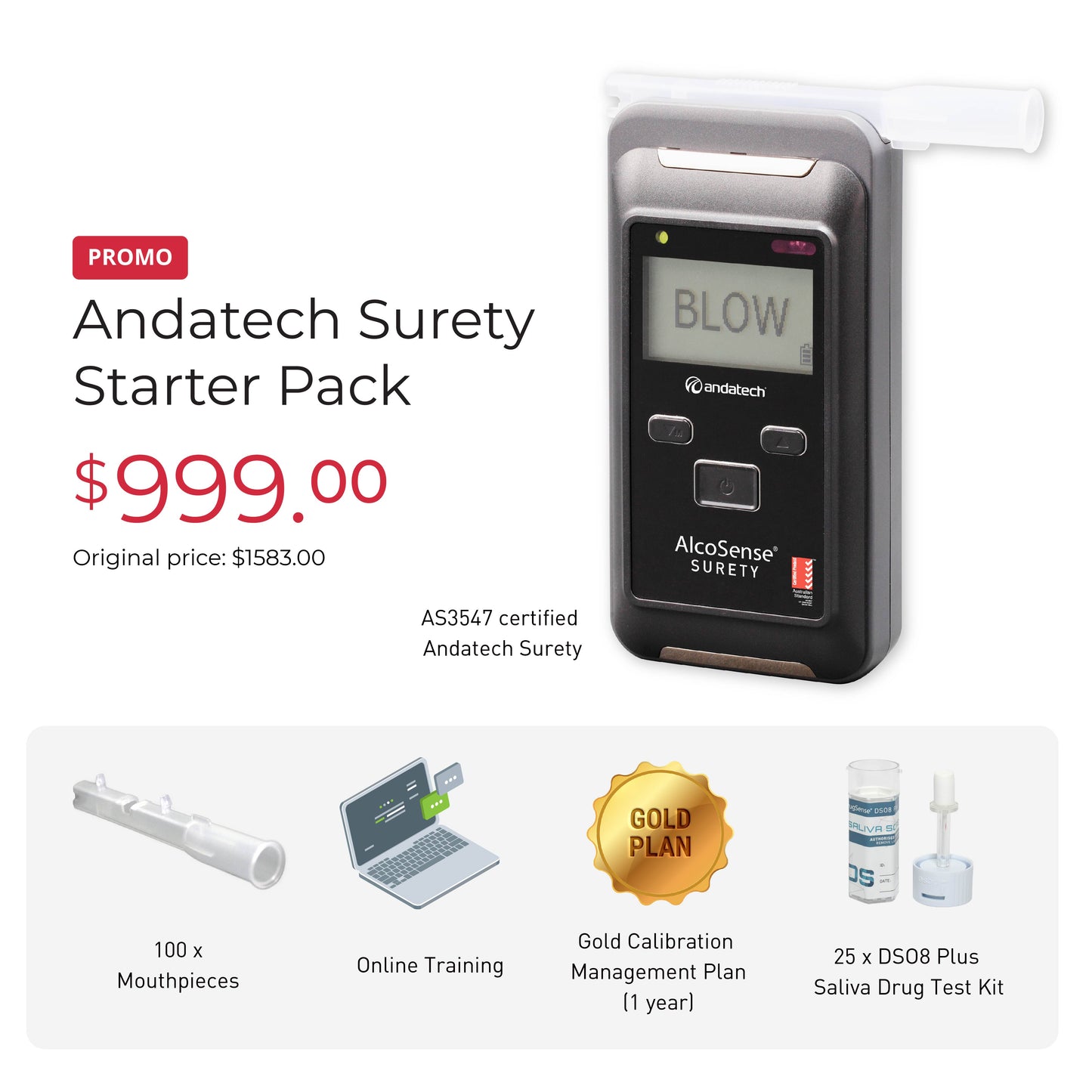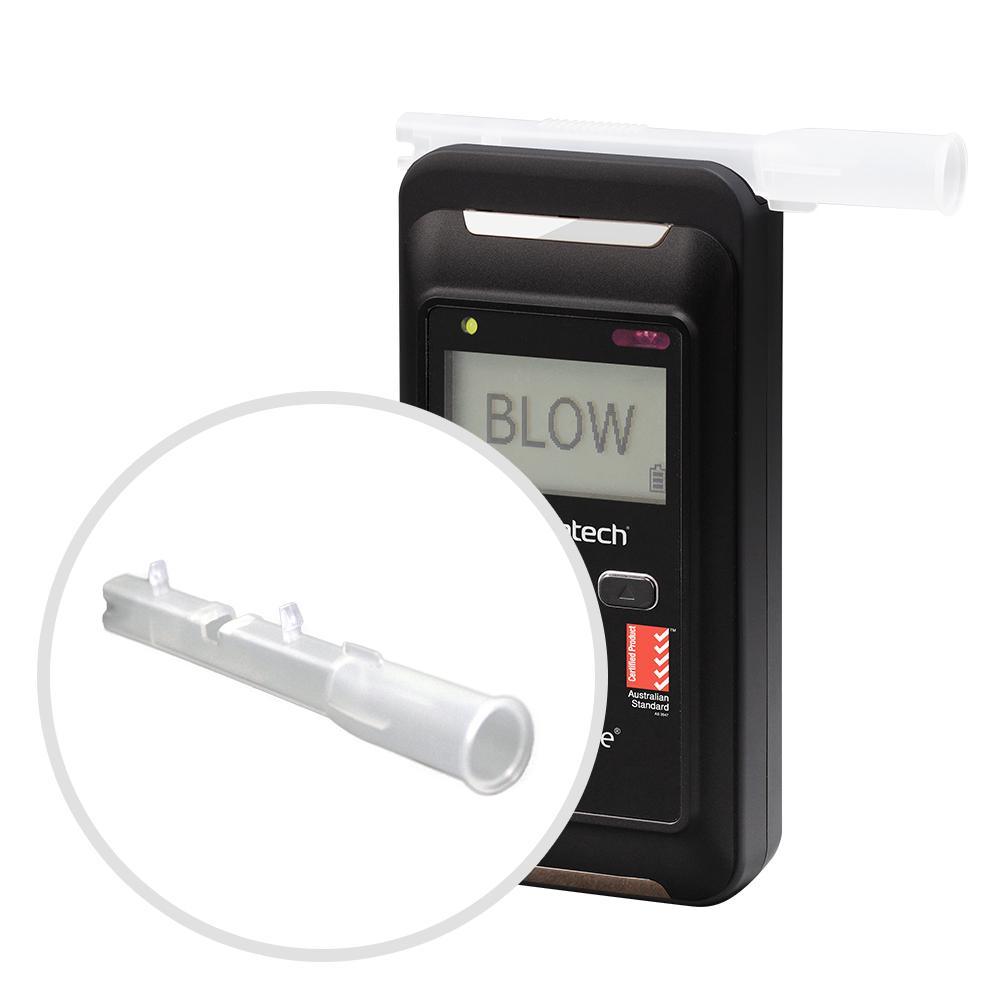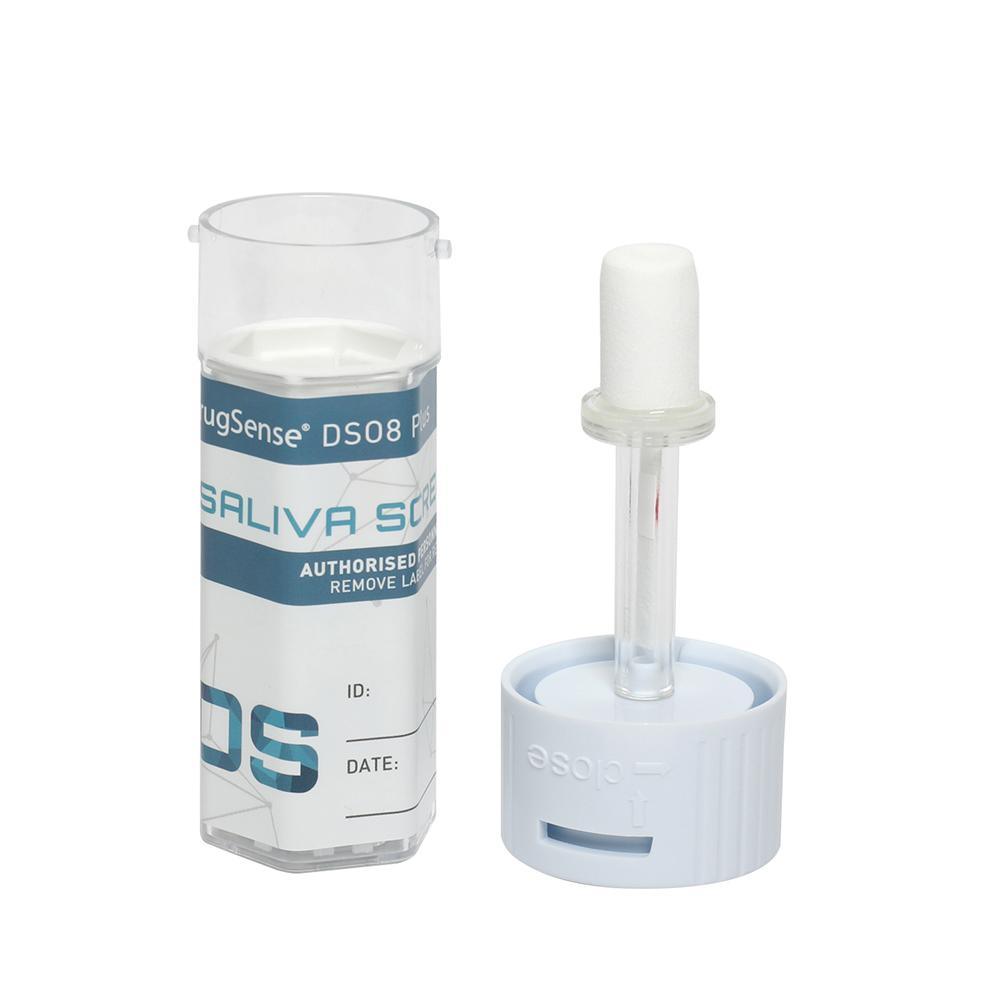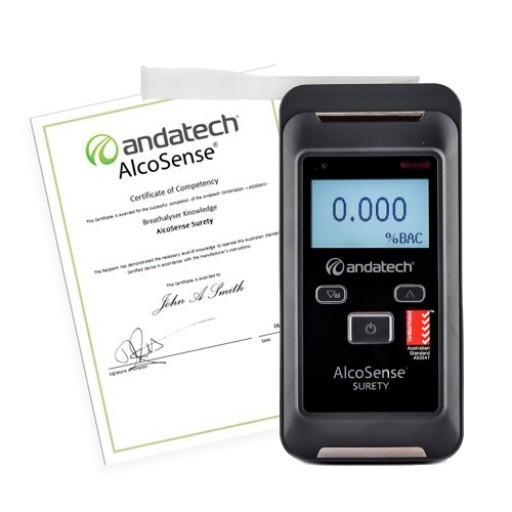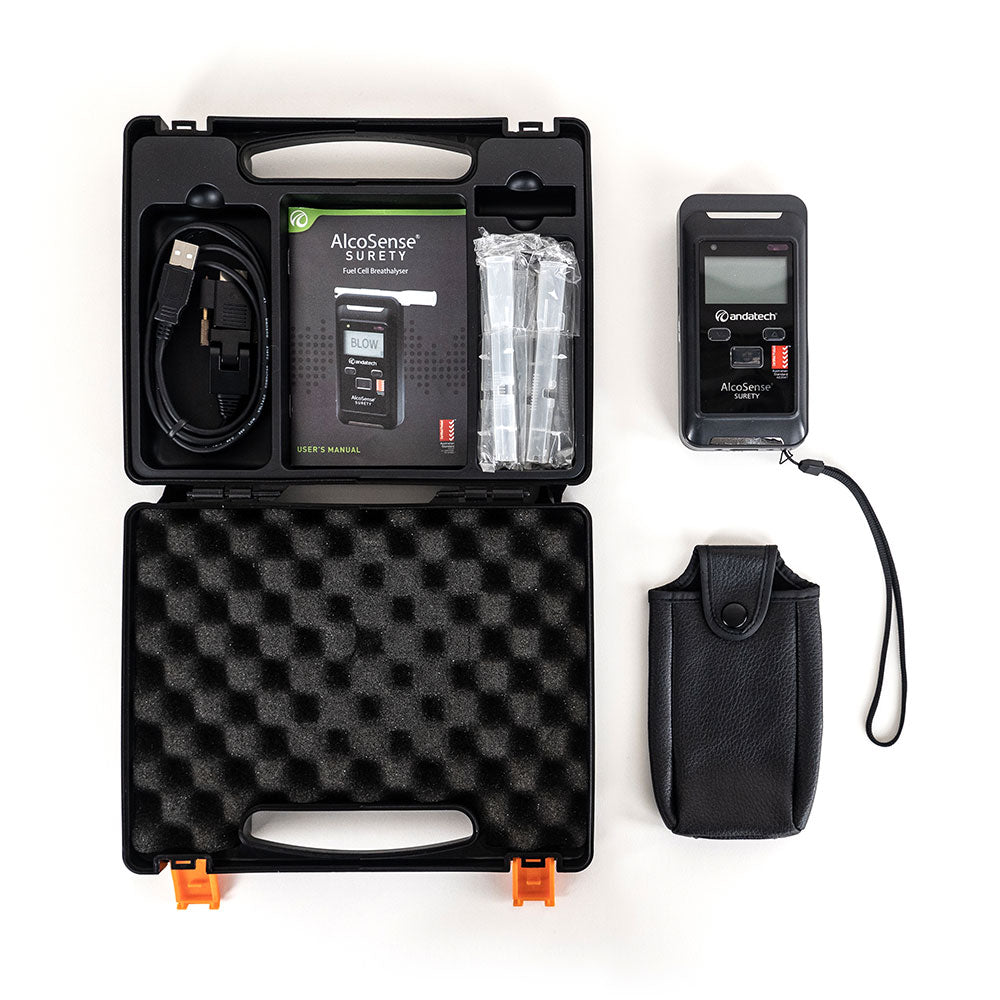 What breathalyser technology does Andatech use?

Andatech uses industrial grade advanced platinum fuel cell technology to power our
breathalysers, leading to fast and accurate BAC results at all times.
Is a breathalyser accurate?

Breathalysers are the easiest and most accurate way to estimate a person's intoxication level by measuring the concentration of alcohol found in an individual's breath sample.
How does a breathalyser work?

Breathalysers work by analysing a breath sample blown into the device and calculating the concentration of alcohol that is found within the breath sample or breath alcohol concentration (BrAC).

Breathalysers do this either by using semiconductor or fuel cell technology.
What are breathalyser best practices?

Ensure test subject has not consumed food or drink for 15 to 20 minutes before the test
Use a new mouthpiece for every new test subject
Always store the breathalyser according to Andatech storage instructions and guidelines
Send your breathalyser for calibration every 6 months to ensure optimal results and
accuracy at all times.
Is there a way to save breath alcohol data of team members?

Most Andatech portable workplace breathalysers have an
internal memory capacity of at least 100 tests (can be increased with an SD card).

Selected Andatech breathalysers are compatible with the Andalink data management system to save tests and view them in an easy-to-read chart.
Do breathalysers also detect drugs?

Andatech breathalysers do not detect drugs and can only detect specific alcohol concentration in one's breath.

Drug test kits from Andatech, however, are able to detect drugs and alcohol with cut-off levels complying with Australian Standard guidelines.
Are wall-mounted breathalysers better than personal breathalysers?

Wall-mounted breathalysers have features that are unique to them and the same can be said about portable breathalysers.

Wall-mounted breathalysers from Andatech have advanced features including door access
control, temperature screening and a link to the Andalink data management system.