Breathalysers & drug test kits for transport industry
Carry out alcohol and drug testing on your drivers prior to departure with reliable breathalysers and drug test kits. Ensure full compliance with your company's policy.
Ensure a safe journey for your drivers
Eliminate the risks of employees driving under the influence.
14.1%

of the Australian workforce in the transport industry took illicit substances.

— National Cannabis Prevention and Information Centre (2009)

58

fatalities in the transport, postal & warehousing industry with 8.7 fatalities per 100,000 workers.

— Safe Work Australia (2020)

8,905

serious claims in the transport, postal and warehousing industry with 15.2 incidence rate per 1,000 workers.

— Safe Work Australia (2020)
Our clients from the transport industry
Drug & alcohol testing an important safety regime at Kings Transport
Read more on how Kings Transport uses Andatech's breathalyser and saliva testing kits in a company-wide safety push, which has helped to cut its year on year lost time injuries by 20 per cent.
Read the Kings Transport case study
Accurate & reliable breath alcohol testing on-site
Andatech Prodigy S

Reliability guaranteed

AS3547:2019 certified

View Prodigy S

AlcoSense Zenith+

Retractable mouthpiece

Personal alcohol testing for drivers

View Zenith+

Andatech Soberlive FRX

Instant user verification

Facial recognition feature

View Soberlive FRX
Easy-to-use saliva & urine drug test kits
DrugSense DSO8 Plus

Detect 8 drug groups + alcohol

Saliva drug test kit

View DSO8 Plus

DrugSense DSU11

Detect 11 drug groups + alcohol

Urine drug test kit

View DSU11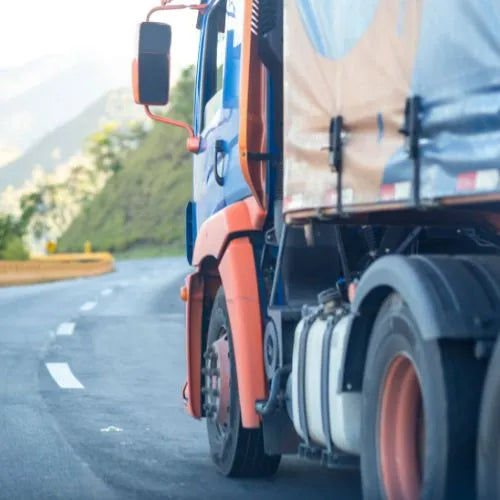 Alcohol & drug screening among employees arranged for you
Third party on-site alcohol & drug testing done by professionals.
✔️ Stringent quality control standards.
✔️ Equipment certified according to Australian Standards.
✔️ Compliant with your company's policy.
Learn more about on-site alcohol & drug testing